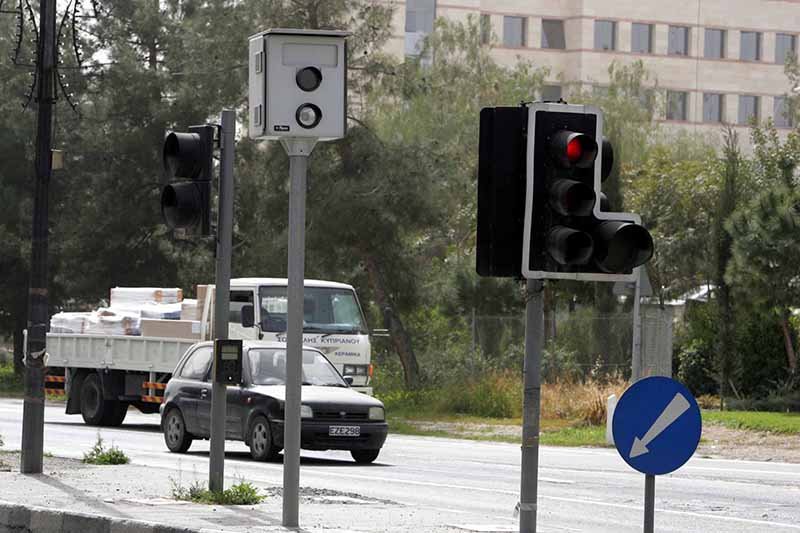 Traffic cameras will go on trial operation for a three-month period in late October, ahead of the long-awaited introduction of a system authorities hope will be instrumental in improving road safety, a senior official told the House transport committee on Thursday.
Markos Markou, acting head of the department of electro-mechanical services, said the cameras will record speeding, red light violations, crossing the waiting line at traffic lights, failure to wear a seatbelt and use of a mobile phone.
He said the system will be handed over for a three-month trial run in late October. A total of 20 fixed cameras and 16 mobile ones will be in operation in the first six months, with another 66 installed over the six months that follow.
The system will cost €8m to install and €35m to operate over five years. Those caught will receive an out-of-court fine by registered mail and a code giving them access to a photograph of their traffic violation.
If the vehicle is being driven by someone other than the owner, then the latter will have to say who was driving.
Authorities hope the system will slash traffic collisions by half and lead to a significant drop in the number of road fatalities.
Committee chairman Marinos Moushouttas, a Dipa MP, said that with the trial operation set to start in late October, the required legislation must be approved by then.
"I believe from what I have heard so far that we are very close and with goodwill, we will be able in a month the latest to submit the bill to the plenary for approval, depending on what amendments may be made," he said.
But he said it was 'paradoxical' that the government had signed the contract with the contractor before the law had been approved.
Moushouttas said the aim was, by punishing violations, to stem the loss of life on the roads.
"The committee will not place any obstacles to this effort, but we will support and act as allies so that the system operates the soonest possible," he said.
Disy MP Photini Tsiridou welcomed the installation of a system which will help reduce road collisions. MPs were keen to promote prevention and this initiative was in the right direction, she said.
Tsiridou welcomed the speed with which the ministry had reached agreement with a contactor, adding that parliament would, even under pressure, do whatever it could to support the executive to protect society.
Akel MP Yiannakis Gavriel said the system would contribute to preventing collisions but warned it should not be turned into a tax collection weapon with steep fines. And he criticised the government for signing the contract before the bills and regulations had been submitted to parliament.
Source: Traffic cams to begin three-month trial in October | Cyprus Mail