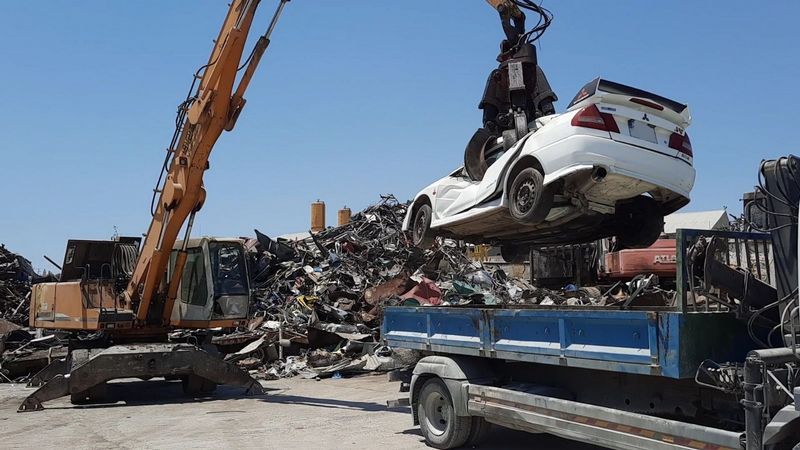 A car that had been customised by its owner was destroyed on Wednesday on the orders of the Larnaca district court after it ruled that the changes made to the vehicle were illegal.
The car was seized last December after a routine traffic check in Larnaca when its 27-year-old owner was found to be driving while his licence was revoked and with no insurance.
During a check of the vehicle, police found out that it had undergone several mechanical conversions such as an engine change without the permission from the road transport department. The vehicle's frame where the chassis number was located had been cut and welded anew, and as a result, it was not possible to prove the car's identity. It was therefore deemed unfit to run, police said.
The Larnaca district court ordered the vehicle's destruction on June 11 citing the illegal conversions made and the imprisonment of the owner for 30 days, among other things.
"The vehicle was transported today to an approved site of destruction of old vehicles where the court decree was executed," police said.
The driver was sentenced to 30 days in prison and his licence was revoked for four months after he was found guilty of driving while his licence was revoked, with no insurance and for the changes he had made to the car.
Source: Customised car destroyed on court's order – Cyprus Mail