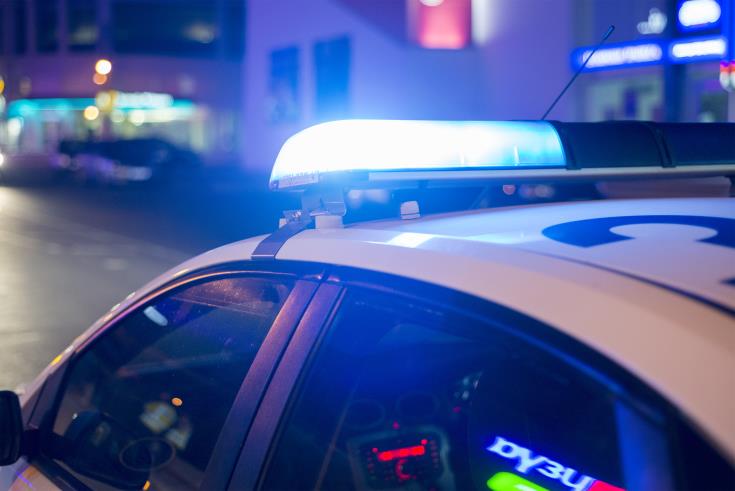 Police arrested a 30-year-old man after he fled Bases police and attempted to evade state authorities in Limassol first thing on Saturday morning.
According to police, the 30-year-old, who had two passengers (18 and 16) in his car, failed to stop when signalled to do so by bases authorities. Instead, police said, he accelerated and intentionally hit a bases police car with two officers inside.
He then accelerated again and fled the scene, while police chased his vehicle and called for aid from the Republic of Cyprus authorities.
Upon entering the Republic of Cyprus areas in the Ypsonas area, police attempted to stop his vehicle again.
The 30-year-old refused and attempting to flee, he drove onto the opposite side of the road, where eventually he cashed into a 22-year-old's car and one more police vehicle with two officers inside. He then hit into the same bases' police car that was chasing him, a little further down the road, police said.
After hitting the vehicles, the 30-year-old's car climbed onto the pavement, and then hit a tree, where it stopped.
All the drivers, the 22-year-old, the 30-year-old and his two passengers, and four officers in the police cars were injured and were taken to hospital.
Doctors determined the drivers were all lightly injured in the crashes, with the most serious injury being that of the 30-year-old, who fractured his hand.
All were discharged after receiving first aid, and the 30-year-old was arrested for a variety of traffic violations.
He refused to take an alcotest and narcotest.
Source: Driver arrested after refusing to stop, ramming police car – Cyprus Mail