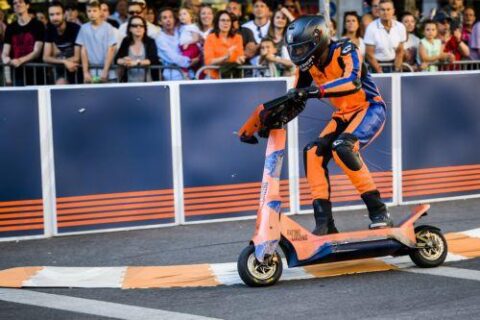 The government on Wednesday sought to inform the public that driving using an e-scooter is only permitted in designated spaces.
Only those aged 14 and older are allowed to ride an e-scooter and if it allows for another passenger, the second individual should be above the age of 12.
There is a mandatory requirement to use a helmet as well as clothing with fluorescent indicators. At the very least, the e-scooter should have brakes, lights at the back and front, as well as a bell, the transport ministry said.
Additionally, the maximum speed should be at 20km/h. When riding in a square or pavement, the speed should not go higher than 10km/h. Priority should always be giving to pedestrians.
Use of an e-scooter in a square or pedestrian area is only permitted if there is an indicative horizontal or vertical signpost, the transport ministry specified.
Municipalities or communities carry out an assessment on the impact on road safety, particularly for pedestrians. If authorities determine it is safe enough to allow e-scooters, signposts will be placed accordingly for both their use and parking.
Published in the government gazette on December 30, the law details e-scooters can be used on roads that have a maximum speed limit of 30km/h, cycling lanes or paths permitted for cyclists and pedestrians alike.
In a square or pavement, use of an e-scooter will be permitted if the local authorities allow it, indicated with the road signs.