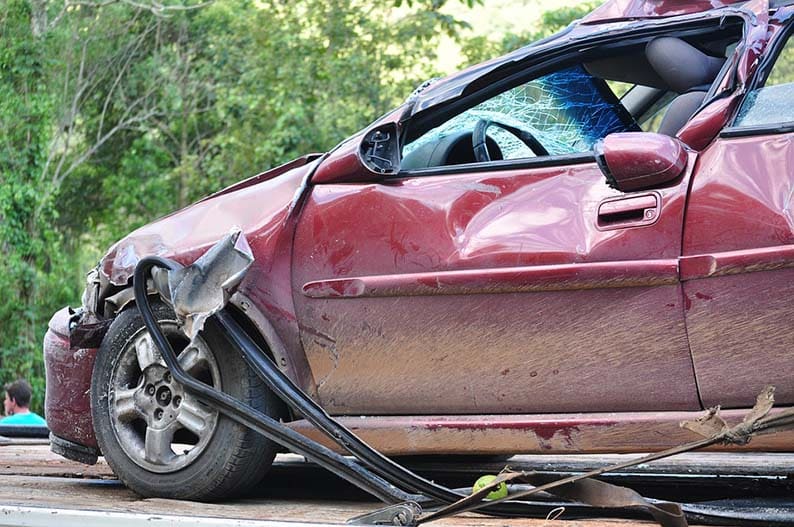 Cyprus this year recorded the lowest number of deaths from road collisions since the start of data-keeping, according to assistant traffic director Haris Evripidou.
Close to year's end, the record currently stands at 37 deaths, eight fewer than last year, a 17.8 per cent reduction. The lowest previous death toll, recorded in 2012, stood at 44. The traffic department, confirmed by police data, clearly attributes the reduction to the instalment of traffic cameras.
"We did not do anything different [to previous years] in terms of preventing road collisions. What happened this year, is the arrival of the traffic cameras," Evripidou said.
The operation of even a small number of fixed and mobile cameras has been instrumental in bringing about the encouraging reduction in road deaths, the assistant director stated, adding that the mere fact of drivers knowing they can be caught on camera at any moment, led to greater compliance with traffic rules, particularly to obeying speed limits.
Car driver deaths this year decreased by 50 per cent, with ten fatalities recorded compared to 20 last year, and 16 in 2020. A small decrease in motorcycle driver deaths was also seen, with nine deaths recorded this year, compared to 11 last year, and 13 in 2020. Serious injuries also seem to be on a downward trend, however, official figures have not yet been released.
Limassol, seems to be the one outlier the traffic director revealed, recording 13 deaths up from nine in 2021. However, Nicosia recorded a significant decrease from 14 down to eight. Paphos also recorded a decrease from nine down to five, while in Larnaca the situation remained unchanged, with six deaths recorded for both years. Famagusta, meanwhile, recorded five fatalities down from six in 2021, while Morphou recorded none, compared to one last year.
Of the total number of victims, ten were car drivers, four passengers, nine motorcycle drivers, two motorcycle passengers, four cyclists, six pedestrians and one electric scooter rider.
Of the 14 car fatalities only four were wearing seat belts, while, of the remaining victims, nine were confirmed to not be wearing a seat belt, with one case unconfirmed.
Of the 12 motorcycle victims, only five were wearing helmets. Half the victims, six out of 12, were under 25 years old.
The effectiveness of traffic cameras does not indicate a reduced need for traffic police patrols, Evripidou pointed out. Human intervention on the road network is still needed, he said, citing as an example an excessively speeding driver who may be caught on camera and prosecuted a month or two later, whereas if caught by traffic police he would immediately be taken to court.
Police patrols can also catch violators such as drunk drivers and administer breathalyser and drug tests, which cameras cannot do, the director added.
Source: Record low in road fatalities say traffic authorities | Cyprus Mail