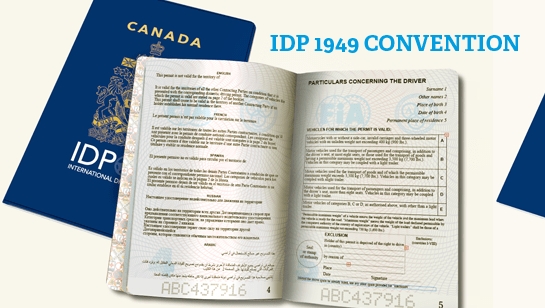 An International Driving Permit is not a driving licence. It must be used WITH your national driving licence.
It is used to enable a visitor to drive in countries that do not accept the domestic driving licence of a particular country as a valid document. As the Cyprus licence is in English and Greek it is accepted in many countries. Check validity with the local Government Offices if you are unsure.
This is sometimes because the licence is not in a language that the host countries officials can read or will accept. It also restricts the time a person can drive in a country before complying with domestic law regarding driving tests and issuing of driving licences.
Validity of International Driving Permits.
A full domestic licence is required before an International Driving Permit is issued. Both documents must be valid and in date and produced together for the International Driving Permit to be accepted.
How to apply for a Cyprus International Driving Permit.
You require:
Completed form TOM 26A.
Your Full Cyprus Driving Licence
Two recent passport size photograph (40x35mm)
Fee of € 30
Take the completed form to your local Department of Road Transport Office or Citizens Service Center.
Those IDP's issued under the 1949 Geneva Convention are valid for one year. This applies to those issued in Cyprus.
The form which is in English and Greek can be downloaded

here
Each State authorizes issuing agents within its territory. IDP's can only be issued by them and they must conform to a set pattern. Other documents purporting to be IDP's or international driving licences issued by anyone else are not acceptable or legal.
Cyprus has ratified the Convention on Road Traffic (Geneva, 1949) and the Vienna Convention (1968).
Most countries have signed up to the Geneva convention or honour it. A smaller number of countries accept the IDP's issued under the Vienna Convention.
The information on this page refers to non vocational driving licences.