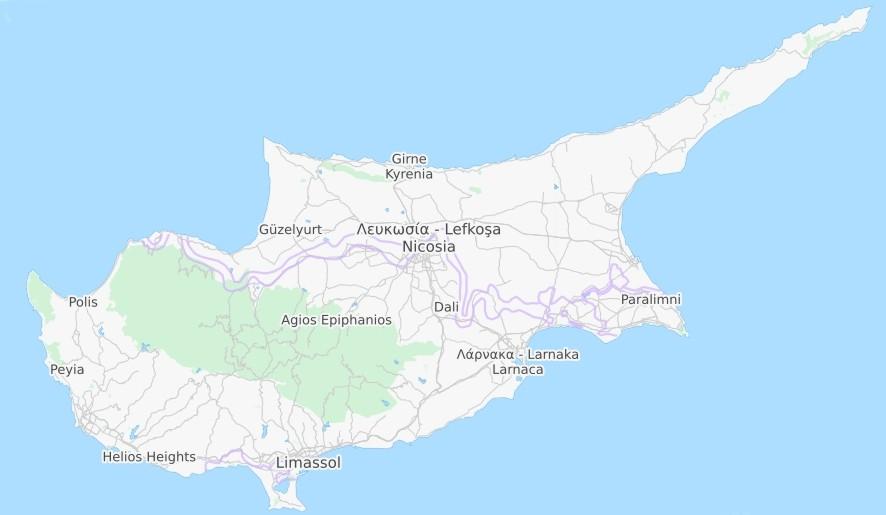 In the following pages we will give you information about driving on the roads of Cyprus.
Although some of the items are specific to Cyprus, much of the driving advice will apply to wherever you are in the world.
I hope you find the site of interest whether you live on the island or are proposing a visit here.
The standard of driving in Cyprus is generally poor.
Some people may use stronger adjectives and sometimes not without cause. (See common driving errors section)
In Cyprus traffic drives on the left.
Most traffic signs will be recognizable as they conform to EU standards.
Speed limit signs are in Kilometers Per Hour (Kph)
Information signs are in Greek and English, with some in Turkish.
All occupants of vehicles must wear seatbelts.
Mobile phone use while driving is prohibited. (Hands free is permitted by law but not advisable as it impairs concentration).
Crash helmets are required to be worn for all mopeds and motorcycles.
Motorcycles must have daytime running lights illuminated.
Highways have maximum speed limit of 100kph and a minimum speed limit of 65kph.
The drink driving limit is a lot lower than in the UK.
Traffic laws in general are similar to those in the UK. The traffic law section has a list of main offences.
Whatever the season
Always carry with you a pair of sunglasses. It is likely you will travel towards the sun at some stage of your travels, as the coast runs east / west.
During the summer
it is a good idea to carry some bottled water. Dehydration is a dangerous condition and adversely affects a driver to the detriment of road safety.
Have a pleasant trip!