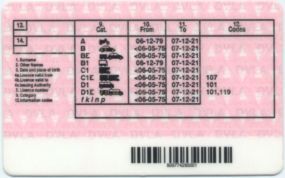 If you wish to drive a vehicle category not currently on your EU driving licence, you may obtain a learner entitlement on a Cyprus licence after being resident for 6 months.
Take the Cyprus driving test for that vehicle.
When the Cyprus driving test for the category is passed, the old EU licence will be exchanged and all of the categories be consolidated onto a new Cyprus Licence.
You cannot hold more than one driving licence issued by an EU State.